Chex Mix is a must around here for Thanksgiving and Christmas. I make triple batches before both holidays. The new recipes on the boxes have instructions for the microwave. I have never had too much luck with that. I like the mix cooked in the oven much better. It taste better toasted. My only problem is getting the stuff mixed without getting it all over the oven. The solution:
Aluminum pans with plastic lids!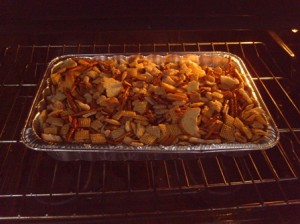 Put the mix in the oven to cook in the aluminum pans.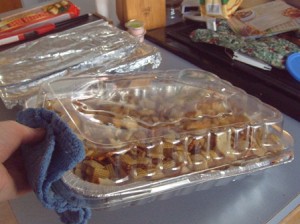 Every 15 minutes, take it out, put the plastic lid on and shake. Put it back in the oven (without plastic lid) and repeat for 45min.
No Mess! It works for me. For more exciting idea's go to WFMW at rocksinmydryer.com.
recipe from allrecipes.com SUBMITTED BY: Chex® Cereal
Kisses!